So welcome to the bandstand this year's recipient, 19-year-old Jose Hernando Noguera, an accordionist well-schooled in the Colombian dance style known as vallenato. Well, we say schooled, but that's something of a misnomer. Born in London to a Colombian family, Jose taught himself in the art of this irresistible, spiralling music, learning his chops via both YouTube and cassettes brought back from Colombia by his father. Joining him onstage this weekend is Angelica Lopez, a fiery singer from the vallenato heartland of Colombia's Caribbean coast who's now extremely active on the London Latin scene. Accordions at the ready!
Every year, BBC Radio 3, through its World Routes Academy, offers a scheme whereby a young UK-based world music artist gets paired with a venerable mentor from their chosen style of music. And that's not all. Aside from plenty of national coverage on the airwaves, the beneficiary of Radio 3's largesse also gets to play a slot on the station's stage at
WOMAD.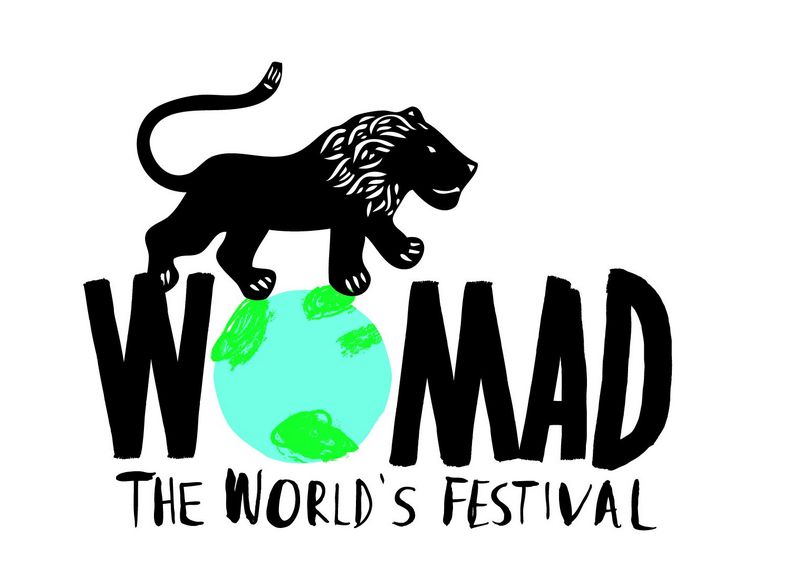 13:00 29th July on the BBC Radio 3 Stage
Radio 3-sponsored teenage accordion ace
Friday 27th Jul 2012. Ends: Sunday 29th Jul 2012
.
Charlton Park, Malmesbury, Wiltshire, SN16 9DG United Kingdom
Photographies : BBC's presenter Juan Carlos Jaramillo
.
Jose Hernando Noguera
José Hernando is a 20 year old self-taught accordionist, singer and guitarist born in London to Colombian parents. Growing up in a Colombian household, José Hernando fell in love with Vallenato, which he learned through watching clips on Youtube and video cassettes his father brought back from Colombia. José Hernando plays in a number of vallenato and cumbia folk bands in London and is also the musical director of Revolución Vallenata, a London based multi-cultural band celebrating the vallenato tradition. He dreams of popularising the genre in Europe through his own music. Last April, José Hernando took part in the renowned Vallenato Legend Festival (Festival de la Leyenda Vallenata), which for 45 years has gathered the best Colombian accordionists in a celebration of the genre in the city of Valledupar.
The festival features a contest for the best interpreter or accordion, caja vallenata, guacharaca, as well as best song; and this year José Hernando was the first ever British Colombian to enter the competition and the first candidate in the festival's 45-year history to sing (part of one song) in English. There were 81 contestants in the amateur category and José Hernando made it to the quarter finals, attaining 17th place; an outstanding achievement for a self-taught accordion player born and raised in London. José Hernando has recently started a Guitar Degree at the Tech Music School in West London and has been chosen as the third protégé in the BBC World Routes Academy 2012. Together with his World Routes Academy mentor, the renowded accordion master Egidio Cuadrado, José Hernando will be making BBC Prom history by being the first Colombians to take centre stage at this year's festival (31st July 2012). For WOMAD, José Hernando has put together a unique collaboration with UK based Colombian singer Angelica Lopez who will show-case their unique interpretation of a rich musical Colombian landscape.
Angelica Lopez and Papayera
Hailing from the city of Cartagena on Colombia's Caribbean coast, Angelica grew up immersed in local folklore, dancing Cumbia and Mapalé barefoot on the streets of her hometown.
A professional singer by 17, Angelica toured to London where she quickly felt at home and put down roots, gradually forming Penya with like-minded friends she met whilst gigging on London's Latin scene.
From the hotest part of the Caribbean coast in Colombia comes Papayera. This 8 piece traditional folk band, brings you a warm cocktail of tropical, African, Latin and indigenous music.
Playing instruments which include the gaita (an Indian pipe), guacho (a very large shaker), tambora (a skin drum); and rhythms such as 'Cumbia', 'Chande', 'Vallenato', 'Mapale' and more, the band invites you to share their roots and the culture of their beautiful homeland. With and added twist of passion, magic, dancing and costumes this colourful, energetic, tropical, Afro-Colombian show, rarely heard in Britain, soon becomes a fiesta.
An exciting treat in store!

Powered by