Guaguanco : Salsa Dura - Old School Salsa Night on 2nd Saturday of every month. Don't Miss!!!
A tribute to Salsa, It's Roots & People
Theme: ''Sentimiento De El Barrio''

Aims to pay a Homage to Salsa, It's Roots and People By bringing salsa back to it's origins and to explore Latin culture through visual and performing arts.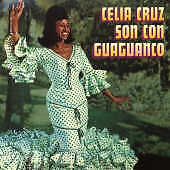 At Guaguanco we will be playing Salsa from the 60's, 70's and 80's only, because we believe that was when Salsa was at it's peak, it had creativity, inprovisation, humour, and a raw edge.

Salsa was born in the Barrios of Latin America when the Afro descendents and mestizos started mixing all the sounds of the people and culture around them.

It was characterized by the hard edge and it's street wiseness, the lyrics reflected the pain, the suffering, the taboos of society, the happiness and Love of it's people, in essence a celebration of life; The rythms of the Cuban Son, Guaguanco , Charanga, Bomba, Plena, Rumba, Mambo, Cha cha cha, Boogaloo etc. formed what we feel should be called Afro Latin Music as Salsa was a term invented to package it for commercial purposes thus underminding it's real origins and the richness of the culture that gave birth to it, which was the people at the bottom of society, the Afro decendents, mestizos and the working class.

One of the most important elements of Afro Latin Music of that time was the Descargas, the overwhelming explotion of Soneros, musicians and dancers which improvised together and also went into solos in their own, thus creating a contagious energy, brilliance and virtuoso performances which made music that maintains it's essence and relevance up to date.
Venue:
De Nollywood
319 Camberwell Road , SE5 0HQ
London, United Kingdom
20:00 Viewing of ''Del Son a La Salsa"

22:00 Old School Salsa DJ's
Johnny G (El Chino, Latin Swing, Wessex House )
Aquiles
Michael "Golpe"

Please note we will not play Reggaeton,

ONLY SALSA ALL NIGHT!!!!.
Live Art By Otto Schade (osch) Chilean Graffiti Artist www.ottoschade.com
Door £8 (£5 concessions)
NO DRESS CODE
Stricktly over 18 ID Required @ door
This event will be filmed.
For more info: Paula 07916747353 / 07906143905 - Aquiles 07989514437