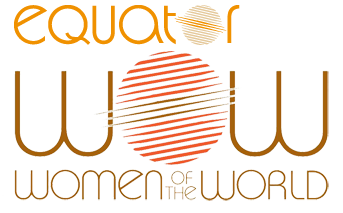 A collaborative festival promoting womens' music, performance, literature and art from around the world.
Thursday March 15th
Carmen Souza, Rich Mix, Bethnal Green Rd, E1
tickets - £8 adv, £11 on the door, 7.30pm
Lisbon born Cape Verdean songstress Carmen Souza has it all: excellent repertoire, a mesmerizing, expressive and versatile voice. Singing in her ancestors' Creole language and mixing traditional African and Cape Verde rhythms with contemporary jazz influences she creates a unique sound all of her own.
Thursday March 22nd
Eve Pollard and Mor Karbasi, Rich Mix,
tickets - £12 adv, £15 on the door, 7.30pm Eve Pollard, is an English author, journalist and a former editor of several tabloid newspapers. Born of a jewish family she talks of her life and career. Performing from her new album Jerusalem-born Mor Karbasi is establishing herself at the forefront of a new generationof world music divas.
More Info
Book Tickets
Thursday March 29th
Najma Akhtar, Tahmima Anam, Jyotsna Srikanth, ShivaNova and presented by Dj Ritu, Rich Mix
tickets - £12 adv, £15 on the door, 7.30pm This powerful line-up includes ghazal singer Najma Akhtar, controversial bangladeshi writer Tahmima Anam, pioneering Asian underground Dj Ritu, Indian violinist Jyostna Srikanth and cross-cultural ensemble ShivaNova.
More Info
Book Tickets
Friday March 30th
WOW Orchestra featuring a range of contemporary women composers and musicians Christchurch Spitalfields Venue, Fournier Street, E1 6QE
tickets - £12 and £10 conc, 7pm
Powered by