Guaguanco : Salsa Dura - Old School Salsa Night + Live music with Salseology,
Saturday 2nd July.
A tribute to Salsa, It's Roots & People
/
Theme: ''Sentimiento De El Barrio''

Saturday 2nd Jul
y
467 Brixton Road , SW9 8HH
Guaguanco is proud to present SALSEOLOGY
Salseology is a fresh and explosive band featuring a line up of top
international musicians who have a passion for salsa dura. Influenced by legends such as Ray Barreto, Celia Cruz, Oscar d'Leon, Roberto Roena and El Gran Combo, Salseology is guaranteed to get you on the dance floor. 1st set 23:30

22:00 Old School Salsa DJ's
Aquiles
Dani Son

Please note we will not play Raggaeton, ONLY SALSA ALL NIGHT...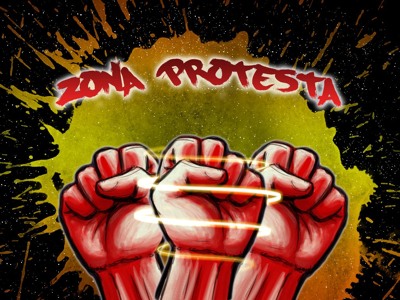 But we have great news CHANGO will be at the Brixton Club House Trrace from 7pm bringing to us the best of Latin Hip-hip, Reggae and other Afro Latin beats with DJ'S Sabroso & Malpanleft and performance by Zona Protesta.

Door £8 (£5 concessions)

NO DRESS CODE

Stricktly over 18

Guaguanco

Aims to pay a Homage to Salsa, It's Roots and People.
By bringing salsa back to it's origins and to explore Latin culture through visual and performing arts.
At Guaguanco we will be playing Salsa from the 60's, 70's and 80's only, because we believe that was when Salsa was at it's peak, it had creativity, inprovisation, humour, and a raw edge.
Powered by Latinos in London. info@latinosinlondon.com