Arriba la Cumbia with the backing support of Latinos in London present Hotel Mamafrom Colombia, catalogued as the best band of 2011 in Battle of the Bands by Hard Rock Cafe. Including 2 of the top bands from Venezuela now touring UK, one of the most remembered bands from Last year back in London after succesful gig at Passing Clouds Palmeras Kanibales' finest latin ska band and closing this triple bill Bacalao Men a mix of salsa, hip hop and jazz touring UK this summer. Don't miss!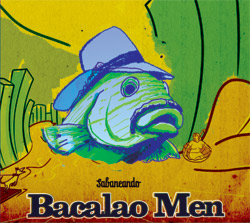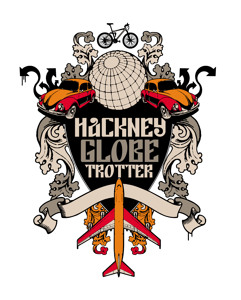 DJ support as always is from Russ Jones aka Hackney Globe Trotter and Boglewaltz crew hosting the upstairs lounge. Infamous for their summer rooftop and garden parties which are always a sell means having them onboard makes a really strong line-up and good times.
Hotel Mama :
www.hotelmama.co
Palmeras Kanibales :
www.myspace.com/palmeraskanibales
Bacalao Men :
http://www.myspace.com/bacalaomen
On the decks: DJs Russ Jones and The Boglewaltz crew
.
The summer continues all year round with Arriba La Cumbia. Representing the hottest, tropical, colombian, latino, cumbia, chicha, folkloric, psychedelic , skanking music on the planet and for our June outing we are very pleased to welcome back Palmeras Kanibales. Venezuela's finest latin ska party band . They came down to ALC and Passing Clouds last year and truly raised the roof. Quite possibly the best session we have ever had anywhere ( and that is saying something). So when they said they would be around again this year we just had to have them even if meant missing the first day of Glastonbury. If you are not at the great festival (Russ will be for a dj set on the Sunday) but you want some truly tropical jump up party festival vibes then this is the one for you.
9-TILL 2.30am
£5 before 10.00pm £8 after
@ Passing Clouds, Richmond Rd,
Dalston E8 4AA
Powered by
info@latinosinlondon.com